Quality Machine Parts
U.S. Bronze Foundry & Machine is a leading provider of precision cast metal parts for industrial applications. Our mold processes are perfect for producing large castings with intricate designs, complex geometries, and thin wall sections.
With a century of experience, we're the experts at transforming molten metal into hard-wearing components for the world's largest machines and equipment. Our state-of-the-art static and centrifugal casting processes are renowned for producing dimensionally challenging and pressure-tight castings on time and within budget.
As heavy materials pass through minerals processing equipment, components begin to wear.
Heavy equipment success and failure sometimes comes down to the ability to withstand loads repeatedly.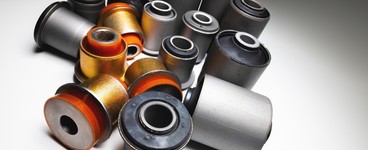 When it comes to heavy machinery, unaddressed friction can be catastrophic.
Applications
With a century of experience making hard-wearing components from molten alloys, U.S. Bronze Foundry & Machine has created transformative metal casting solutions for heavy equipment applications in many industries.
Request a Quote
The US Bronze Way
At U.S. Bronze Foundry & Machine, client satisfaction is our utmost priority. As a full-service large castings manufacturer, we can take your design from concept to realization. Our experts handle everything from design and prototyping to manufacturing and delivery.
As a ferrous and non-ferrous casting foundry, we work with many metal types. Our bronze casting foundry is renowned for manufacturing tough, hard-wearing, and corrosion-resistant components for challenging environments.
Additional machining, heat treatment, metallurgical testing, and non-destructive examination operations are also available. Our services take the burden of custom cast metal part production off your shoulders, freeing you to focus on core business functions.
Our promise
Time waiting on vital heavy machinery parts means lost production and revenues. That's unacceptable for managers of architectural, infrastructure, oil and gas, mining, construction, marine, power generation, and industrial pump operations. With U.S. Bronze Foundry & Machine in your corner, that won't happen.
All cast metal parts manufactured exceed applicable industry standards or client requirements. Turnaround of rough parts is as quick as two weeks, while completion of finished pieces is as swift as eight weeks, depending on lead time and other factors.
Let's start casting your heavy machinery parts today.